Grace and Merii are two of the girls that have participated in our project which focuses on menstruation hygiene management (MHM). Unite 2 Learn visited them 9 months after they received their MHM kit, containing reusable sanitary pads, in order to get their thoughts on the pads and the project at large. Currently, 2 200 children have received education about menstruation from the project.
There is a lack in knowledge about menstruation in many areas in Tanzania, which contributes to the stigma surrounding the subject. Many girls choose not to attend school while menstruating due to the lack of sanitary pads or because of fear that their classmates will tease them in case they bleed through the pad. Many girls make their own pads, but these pads often consist of pieces of cloth, newspapers, ashes, or feces from cows mixed with grass. All of these provisional pads compose a serious risk for infections in the lower abdomen, which could result in sterilization. Furthermore, the lack of sanitary toilets and clean water in the schools where the girls should be able to change their pads and wash up, is also an contributing factor to that girls stay home from school during menstruation.
Unite 2 Learn work to decrease the stigma surrounding menstruation in Tanzania. This is done through educating girls and boys in primary school about menstruation, hygiene management, and reproductive health. The girls also receive reusable sanitary pads made out of fabric. Grace and Merii tell us, during our visit, that more girls now attend school also while menstruating after receiving sanitary pads from Unite 2 Learn. This is a clear result which shows that even by small means, we can achieve great change. By educating both girls and boys about menstruation, we are able to work towards changing societal norms regarding menstruation and to achieve a more sustainable and long lasting result.
An MHM kit contains reusable sanitary pads made out of fabric, underwear, a towel, soap, a small bag to keep used pads in, and a calendar which helps the girls to keep track of their menstrual cycle. Everything is kept in a larger bag, which also can be used as a backpack for school.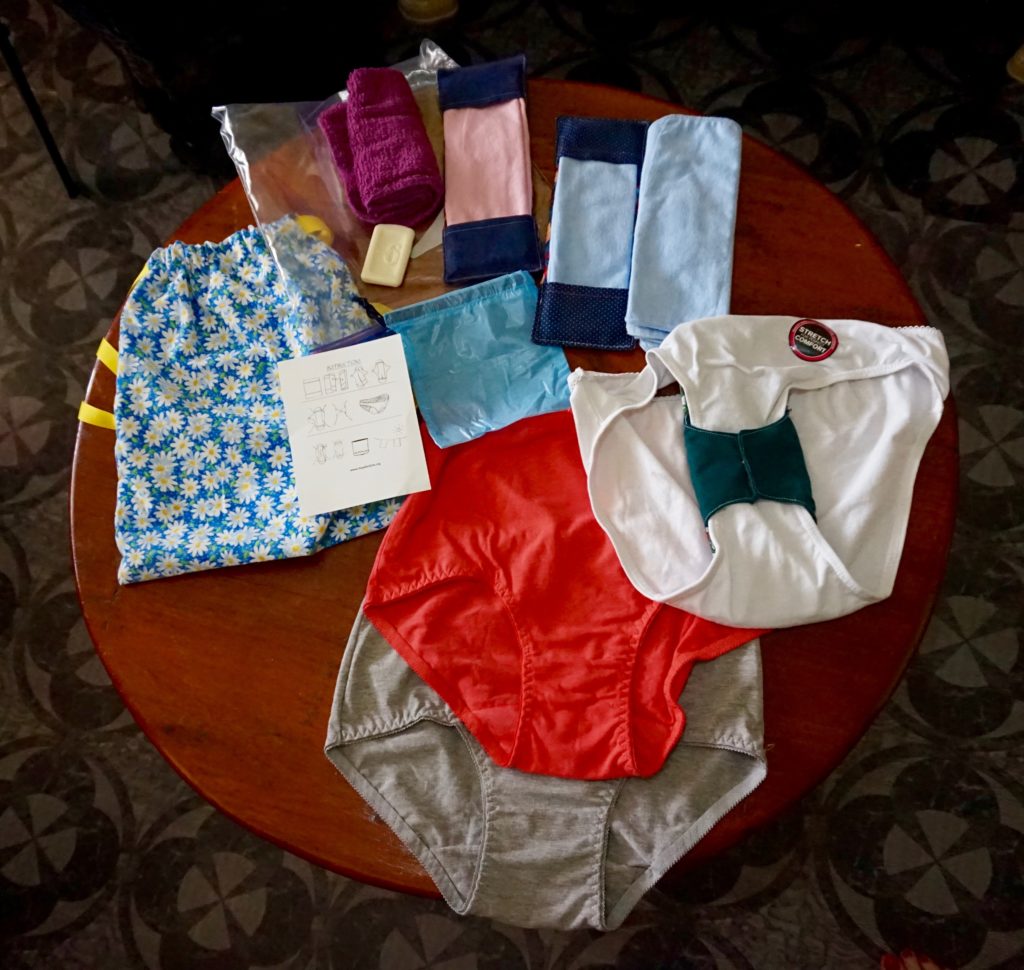 Cate, at our partner organization OKIA Tanzania, teaches the girls on a regular basis about menstruation hygiene management. They learn about what happens in one's body during menstruation and they have the opportunity to ask questions about menstruation and hygiene that they might not feel comfortable asking at home. Cate also teaches them how they should use the sanitary pads and how they by themselves can produce more pads if necessary.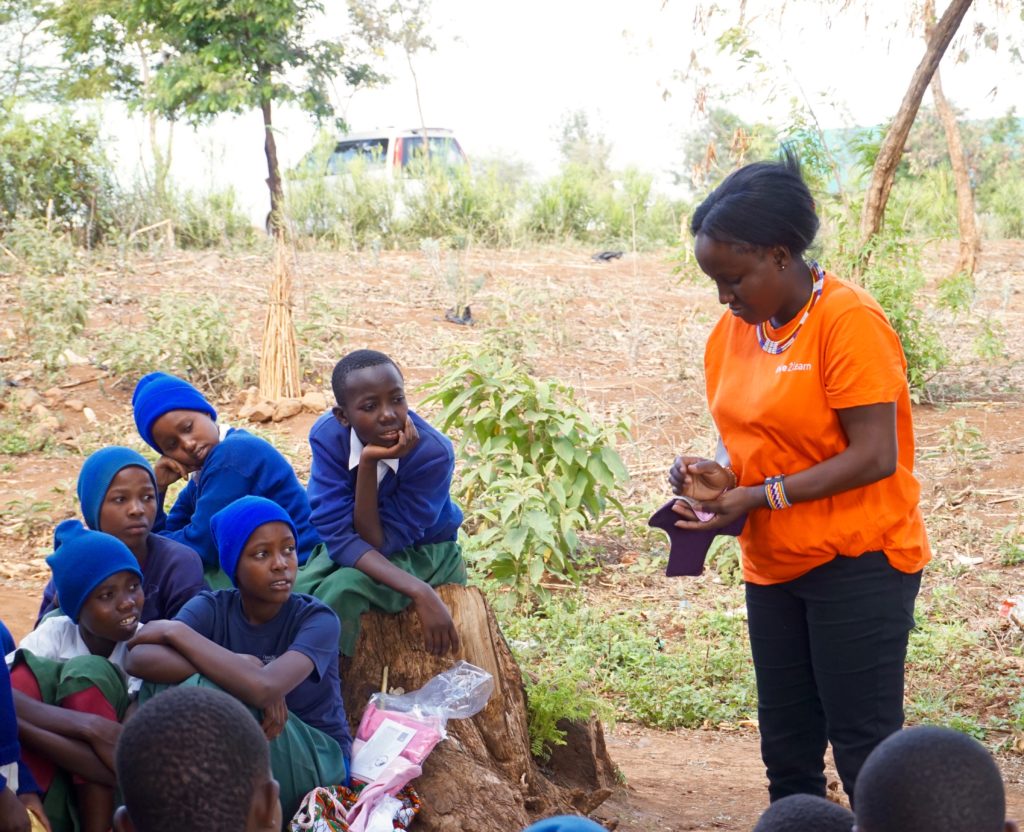 Grace and Merii have a positive attitude towards the project since they found the education informative and easy to understand. Additional positive effects from the project are that the girls more easily can manage their own periods due to additional knowledge about menstruation and hygiene. By providing a kit with reusable sanitary pads to girls in primary school, we can contribute to equality, improved health, and increased school attendance while at the same time working to decrease the stigma surrounding menstruation in Tanzania.